About the company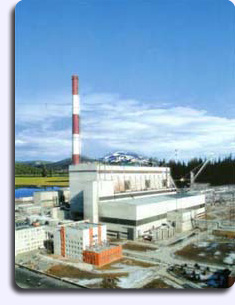 Joint-stock company "Electrocomplektoborudovanie" (JSC "Electro") delivers various power, electrotechnical, process equipment, cables, devices, communication facilities and automatics, spare parts and other goods for power stations, high-voltage substations and industrial enterprises.
JSC "Electro" delivers the equipment on the objects which are under construction by JSC "Federal Grid Company of Unified Energy System", JSC "Technopromexport", JSC "Tyazhpromexport", JSC "Atomstroy", OJSC "MMC" Norilsk Nickel", JSC "United Metallurgical Company", "AL NASR Company For Coke and Chemicals", "AL NASR Mining Co", "Cemex-Assiut Cement Company" Egypt, "Thuan Thanh JSC" Vietnam, "ZEROMAX GmbH" Switzerland and others.
The equipment supplied by JSC "Electro" works not only at the power stations in Russia, but also in Iran at "Ramin" SPP, "Esfahan" SPP, in Iraq at "Jusifija" SPP, in Syria at "Tishrin" SPP, in Vietnam at HEP "Hoabihn", "Chian", "Jali", SPP "Wongbi", "Falai", in Pakistan at "Multan" SPP, in Bangladesh at "Siddhirganj" SPP, in Algeria at SPP "Jijel", in Bulgaria at SPP "Varna", in India at SPP "Kahalgaon", in Montenegro at SPP "Plevle", in Serbia at SPP "Kostolac", in Tajikistan at HEP "Sangtudinskaja" and also at the energy objects of Mongolia, Slovakia, Yemen, Cuba, Macedonia, Kazakhstan, Uzbekistan, Armenia and other countries. Joint-Stock Company "Electro" delivers the equipment and material resources at any point of the globe with carrying out of all necessary export-import customs procedures.

The brief list of the delivered equipment and products:

-generators, transformers, electric motors;
-switches, disconnectors, circuit breakers, reactors, switchgears, accumulators;
-industrial pump;
-valves;
-glass and ceramic insulators, bushings;
-rectifiers, converters,
-electric control panels,
-cases and boxes electric;
-actuators;
-relays;
-devices control, measuring, showing, recording;
-gas analyzers;
-gauges, thermocouples;
-cables, wires;
-power transmission towers 6-1150 kV;
-line fittings;
-lamps, fixtures;
-any other equipment and spare parts for electric and industrial plants.


Legal address
17 B, Mosfilmovskaya street,
Moscow, 119330, Russia

Address for correspondence:
17 B, Mosfilmovskaya street,
Moscow, 119330, Russia
e-mail: info@el-eq.com
tel/fax: (495)334-93-92